Extract insights, empower teams
Empower data-driven decision-making and uncover commercial opportunity by extracting and leveraging data buried within information assets.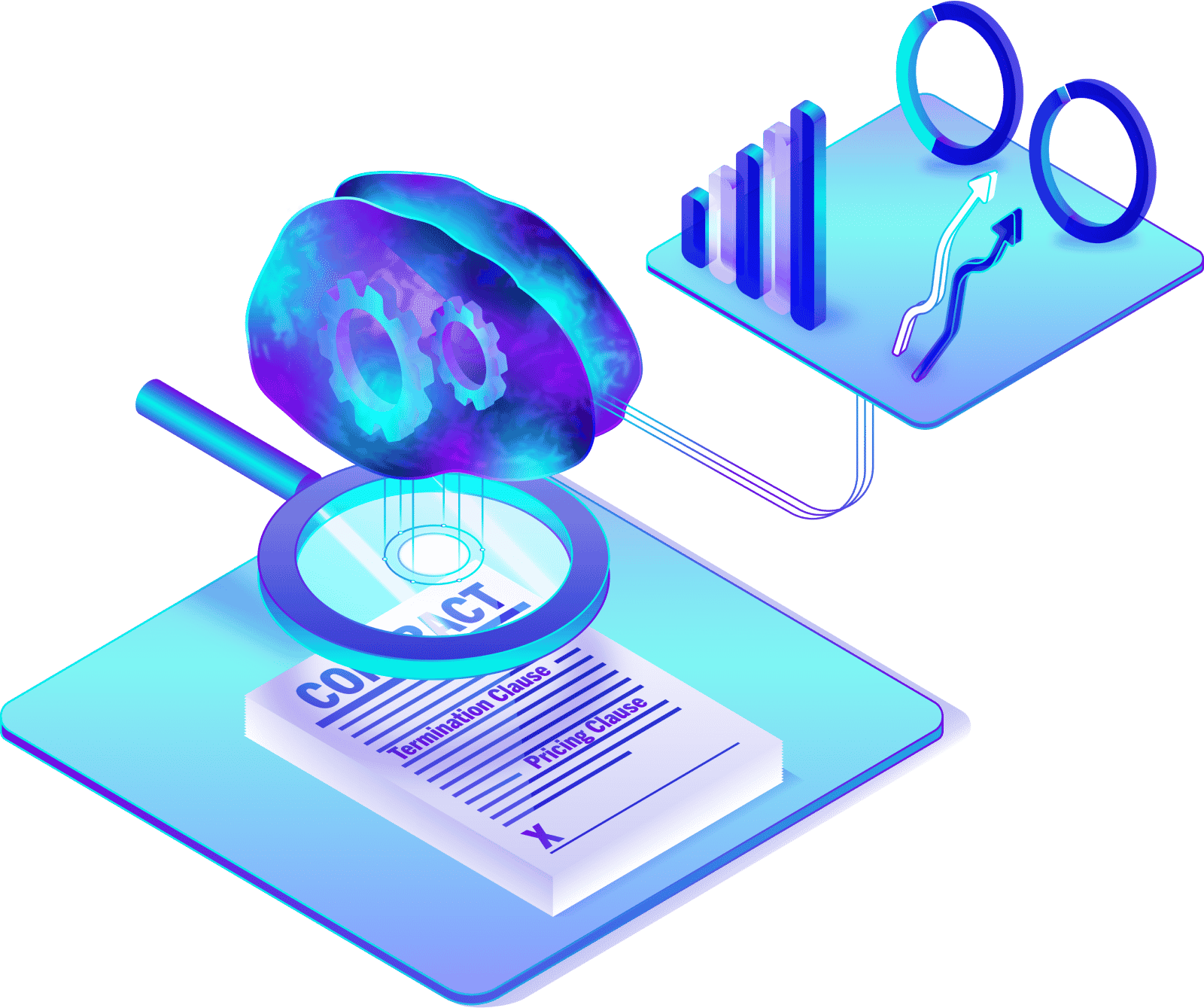 From data deluge to actionable insights
Automate the extraction of high quality data from any document and system - such as an email or legacy ECMs - with industry-leading technology that seamlessly handles document variation.
Automate data processing tasks including auto-population of metadata. Our platform applies the right machine learning model for the job, maintaining complex data relationships and safeguards to ensure content is never lost.
Decide what data requires human review and what is immediately useful and usable in downstream systems. Transform the way your compliance and discovery teams operate with targeted search so they are empowered to answer any question, any time.
How your enterprise benefits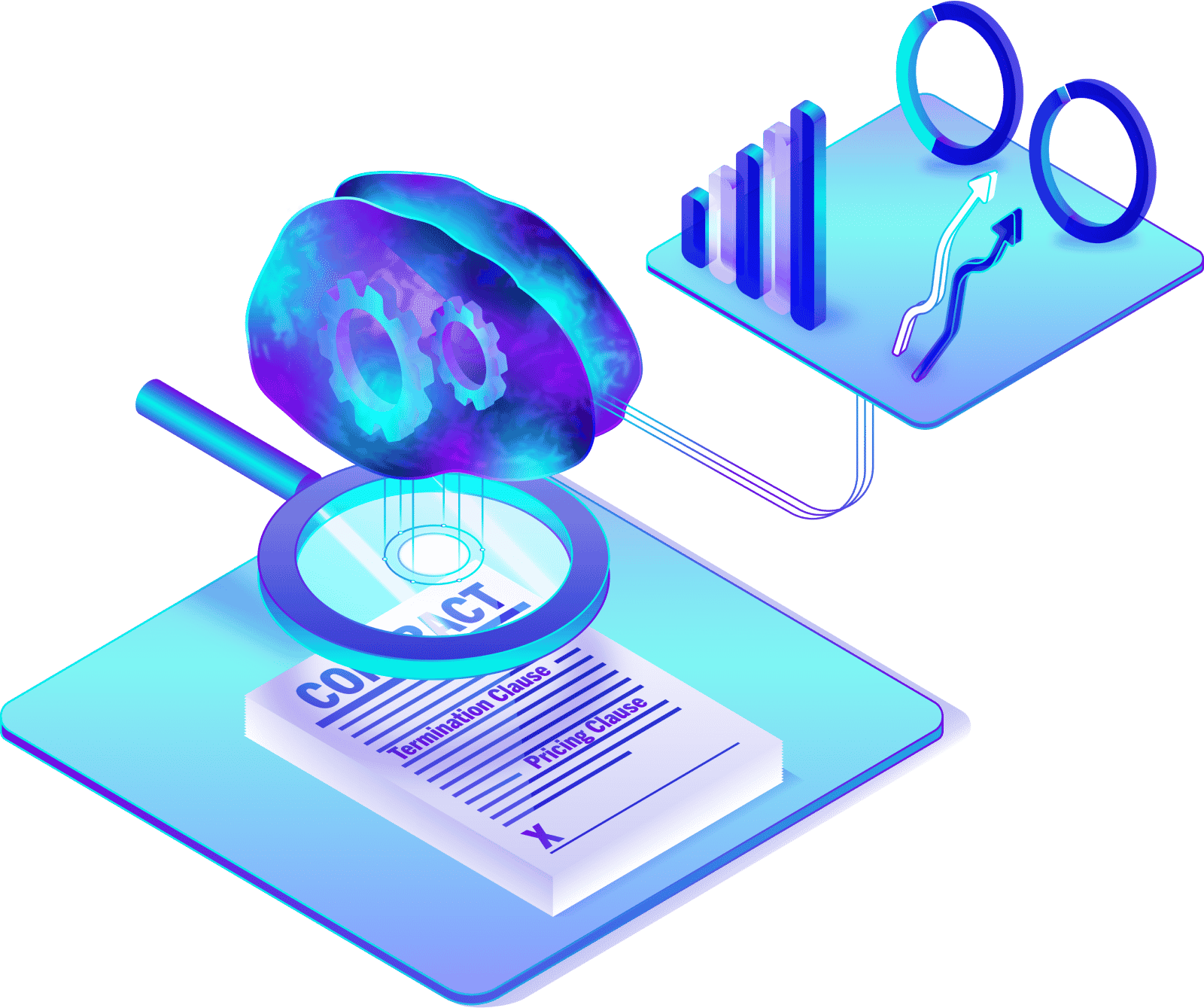 Supercharge efficiency and empower any user by automating document processes and extraction of insights for diverse, use cases. Your teams can focus on more strategic tasks without changing the way they work now.
Support multiple functional areas and efforts. Our easily trainable and scalable AI solution is document-agnostic, extracting data from unstructured documents of any type as well as structured documents like contracts, reports, forms licenses and change requests.
We meet the highest standards in enterprise-grade security and privacy to give your full confidence over your documents and data. Our platform requires only a handful of training documents enabling our clients to get started quickly with connection to a full suite of business systems.
Transform with next-gen information management
Digital transformation remains a priority for all enterprises.
Effective information management underpins its success, by harnessing Content Intelligence and AI to create new opportunities and make existing systems and processes more effective.
Is spent by - per worker, per year as a result of unproductive time due to information management inefficiencies.[1]
Of employees experience challenges when it comes to searching for the information they need to do their job.[2]
A Dashboard for your needs
See opportunity like never before
Understand information management opportunities and hot spots across the enterprise and where teams are creating content.
Filter on facets of content to support the task at hand.
Personalise experiences for different business purposes without the need for extensive training.
Configure specific dashboards to meet your internal business and regulatory needs.
Rural City of Wangaratta | Customer Experience & Information Management Coordinator
"EncompaaS aligns with Rural City of Wangaratta's efforts to establish a standard approach in how important information is managed and governed to enable informed decision making, effective delivery of services and compliance with regulatory requirements."
See how you can harness Content Intelligence, turning information management into opportunity.
Submit this form to set up a short, tailored demo of the EncompaaS platform with a member of our team.
Request a demo today
* indicates required field
By submitting this form, you consent to be contacted by a member of our team by email or phone. You can unsubscribe from our communications at any time via the unsubscribe option in the email received. For more information on how EncompaaS uses your data, please refer to our Privacy Policy.
Race ahead with next-gen information management
See how EncompaaS transforms enterprises with Content Intelligence - providing a unified data discovery, governance, and analytics solution.