Harness information everywhere with AI
Make smarter decisions, save time, cut costs, and risk with unified data discovery, governance, and analytics.
Trusted globally by regulated enterprises
Purpose-Built For Enterprises
Harness Information and Reduce Risk
Turn information into opportunity
Know exactly what data you have, where it is, and how it is used to address all of your information management challenges. 
De-risk Content Everywhere   
Automatically manage regulatory and compliance obligations across all business systems and proactively address emerging risks.
Unlock Content Intelligence
the value of information, with exceptional analytics that surface insights to drive timely, accurate decisions and better business outcomes. 
Start connecting content silos
Day-1 visibility into all business systems, supported by customer success
and consulting teams to help every step of the way.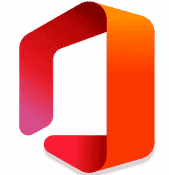 Discover
Know what you have in any repository, anywhere in the enterprise, including structured and unstructured assets like text, audio, images, and video.
Real-time discovery ensures an up-to-date understanding of where your data is located, how it is being used, and who has access to it.
Understand
Understand your data and get answers from it quickly. Metadata is added automatically to enrich information, transforming it into an invaluable asset for your organisation.
Visualisation and analytics in easy-to-use dashboards highlight trends, context, and the relationships between information enterprise-wide.  
Govern
Govern and protect information and the enterprise at large. Automated policies manage information in place, in real time and at scale. 
Automation minimises end-user handling and human error, cleans up data, and reduces compliance risk to stay out of the headlines.
Use
Use information for better business outcomes by harnessing its value. Put the right information in the right hands, while ensuring security
measures are in place.
Surface exceptional insights quickly and accurately, to derive better business outcomes and reduce time, cost, and risk.
See how you can harness Content Intelligence, turning information management into opportunity.
Submit this form to set up a short, tailored demo of the EncompaaS platform with a member of our team.
Request a demo today
* indicates required field
By submitting this form, you consent to be contacted by a member of our team by email or phone. You can unsubscribe from our communications at any time via the unsubscribe option in the email received. For more information on how EncompaaS uses your data, please refer to our Privacy Policy.